Record breaking Jamaican sprinter Usain Bolt is born.

1986
The Channel Tunnel opens between England and France.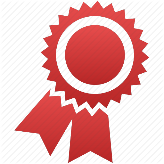 1994
First ISO 9001 accreditation achieved
Ebay started the online auction and shopping site.

1995
Sealtite grows too big for one building. Office and factory split and moved into two different premises
Mad Cow disease hits Britain.

1996
Sealtite celebrates 10 years
Hong Kong returns to Chinese rule from UK rule.

1997
Sealtite takes on its current Projects Director.
Microsoft becomes the biggest company in the World.

1998
Sealtite begins fabricating aluminium products.
The Euro currency is introduced in 11 European countries.

1999
Sealtite takes on its current Technical Director.
Google purchases YouTube.

2006
Sealtite celebrates 20 years
The world's tallest building Burj Khalifa 2,716ft high with 160 floors opens in Dubai.

2010
Sealtite introduces specialist glazing to its product range.
The Diamond Jubilee of Queen Elizabeth II, celebrating the 60th anniversary of her ascension to the throne in 1952.

2012
Sealtite Group joins the world of social media.
Twitter goes public and its shares are sold at $26.00.

2013
Factory and office reunite in a move to our current location on Kennet Road.
Historic climate change agreement is adopted in Paris by 195 countries.

2015
Sealtite exceeds £5 million turnover.
Britain votes to leave the European Union.

2016
Sealtite celebrate 30 years.
Prince Harry marries Meghan Markle.

2018
Sealtite secures its first Schueco project to manufacture and install.
COVID-19 pandemic in its second year

2021
Sealtite celebrate 35 years.